Boda Weiye Clopidogrel Bisulphate Tablets Obtained the drug registration certificate of the State Drug Administration
Categories:

The news

Author:

Origin:

Time of issue:

2020-12-25

Views:

0
(Summary description)
Boda Weiye Clopidogrel Bisulphate Tablets Obtained the drug registration certificate of the State Drug Administration
(Summary description)
Categories:

The news

Author:

Origin:

Time of issue:

2020-12-25

Views:

0
  At the end of the year, good news spread frequently.
  While being recognized as a new research and development institution by the Science and Technology Department of Jilin Province, clopidogrel bisulfate tablets, another member of the Boda Weiye family, received a drug registration certificate from the State Drug Administration on December 11.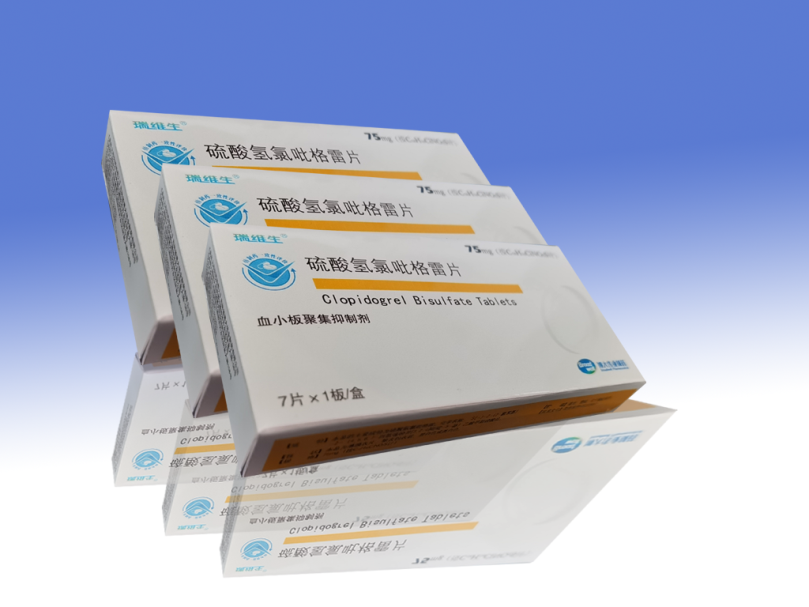 Clopidogrel Hydrogen Sulfate Tablets
  Chinese alias (S)-alpha-(2-chlorophenyl)-6,7-dihydrothieno[3,2-c]pyridine-5(4H) methyl acetate hydrogen sulfate; Clopidogrel hydrogen sulfate ; Clopidogrel disulfate; Clopidogrel sulfate; Clopidogrel disulfate; Clopidogrel disulfate
  Commodity name: Ruiweisheng
  Manufacturer: Jilin Province Boda Weiye Pharmaceutical Co., Ltd.
  Approval number: National Medicine Standard H20203667
  English name: Clopidogrel Hydrogen Sulfate Tablets
  Clopidogrel tablets are originally developed by Sanofi (trade name: Plavix). They are used to prevent and treat myocardial infarction, ischemic cerebral thrombosis, vasculitis obliterans, atherosclerosis and thromboembolism. It is applied to patients who have had a recent stroke, myocardial infarction or a confirmed peripheral arterial disease. After treatment, it can reduce the occurrence of atherosclerotic events (myocardial infarction, stroke and vascular death). The product has global sales of 10 billion U.S. dollars and China's sales of 12 billion yuan. It is a key product in the cardiovascular field.
  Beginning in January 2011, the clopidogrel API was pilot-tested in Liaoyuan Base. After technology transfer, registration site verification, production site verification, process research, quality research, stability inspection, consistency evaluation and other procedures, we have devoted great efforts to The successful listing of countless painstaking clopidogrel tablets has brought good news to millions of patients who are struggling with myocardial infarction, stroke, and peripheral artery disease.
  See the rainbow after wind and rain, keep the clouds open and see the moonlight,
  Clopidogrel has now entered the national basic drug catalogue and medical insurance catalogue. In the foreseeable future, the annual sales revenue after listing can achieve 300 million yuan and the profit and tax of 100 million yuan. With this as the starting point, under the framework of the "14th Five-Year Plan", Broadweiye's new product development and mass production will enter a period of rapid growth.
Scan the QR code to read on your phone
Jilin Province Great Great Pharmaceutical Co. LTD
Liaoyuan Production Base: No. 158 Fortune Road, Liaoyuan Economic Development Zone, Jilin Province
Tel:+86 400-688-0199
Changchun R&D Center: No. 3786 Juye Street, Jingyue Development Zone, Changchun City, Jilin Province
Tel:+86-431-81158731(Marketing center)
Tel:+86-431-81158756(Research and development center)
Beijing Office: Room 901, Building F, Kaixuan City, 170 Beiyuan Road, Chaoyang District, Beijing
Tel:+86-10-58236233
Medication consultation, feedback on medication adverse reaction, and user complaint telephone:400-688-0199
Scan and follow the official official account