Vice Governor Wang Tingkai and his party came to our company for investigation
Categories:

The news

Author:

Origin:

Time of issue:

2020-12-04

Views:

0
(Summary description)
Vice Governor Wang Tingkai and his party came to our company for investigation
(Summary description)
Categories:

The news

Author:

Origin:

Time of issue:

2020-12-04

Views:

0
  On the morning of November 17, 2020, Vice Governor Wang Tingkai and his entourage visited our company for investigation on the development of the pharmaceutical and health industry. The research team has an in-depth understanding of the company's production and operation, resources, industry, market, research and development, etc., existing problems and restrictive bottlenecks. Chairman Duan Chengjun reported that our company has been focusing on biochemical pharmaceuticals, focusing on the overall layout of the development, production, and sales of cardiovascular, digestive, anticancer, and neuropsychiatric drugs, as well as the current status and development prospects.
  Vice Governor Wang expressed his appreciation for the various efforts and development achievements of Boda Weiye for years of dedicating to human health and paying attention to people's livelihood and well-being, and fully affirmed the practice of our company to seize opportunities, seize the market, launch projects and cultivate new economic growth points. Encourage our company to give full play to the role of a public service platform for the research and development of the "sika deer + medical and health" industry to make greater contributions to the medical and health industry, and instruct the entourage to provide good services.
  Vice Governor Wang emphasized: We must work hard on development, utilization, integration, and improvement, focusing on promoting the upgrading and growth of the pharmaceutical and health product manufacturing industry and the accelerated development of the pharmaceutical and health service industry. It is necessary to achieve breakthroughs in traditional Chinese medicine, biopharmaceuticals, chemical medicines, biological health materials and health foods, medical equipment and testing instruments, pharmaceutical commerce and circulation, and medical treatment, and continue to expand the scale of the pharmaceutical and health industry. It is necessary to continuously improve the ability of innovation and cultivate and form large enterprise groups and well-known brands with high influence.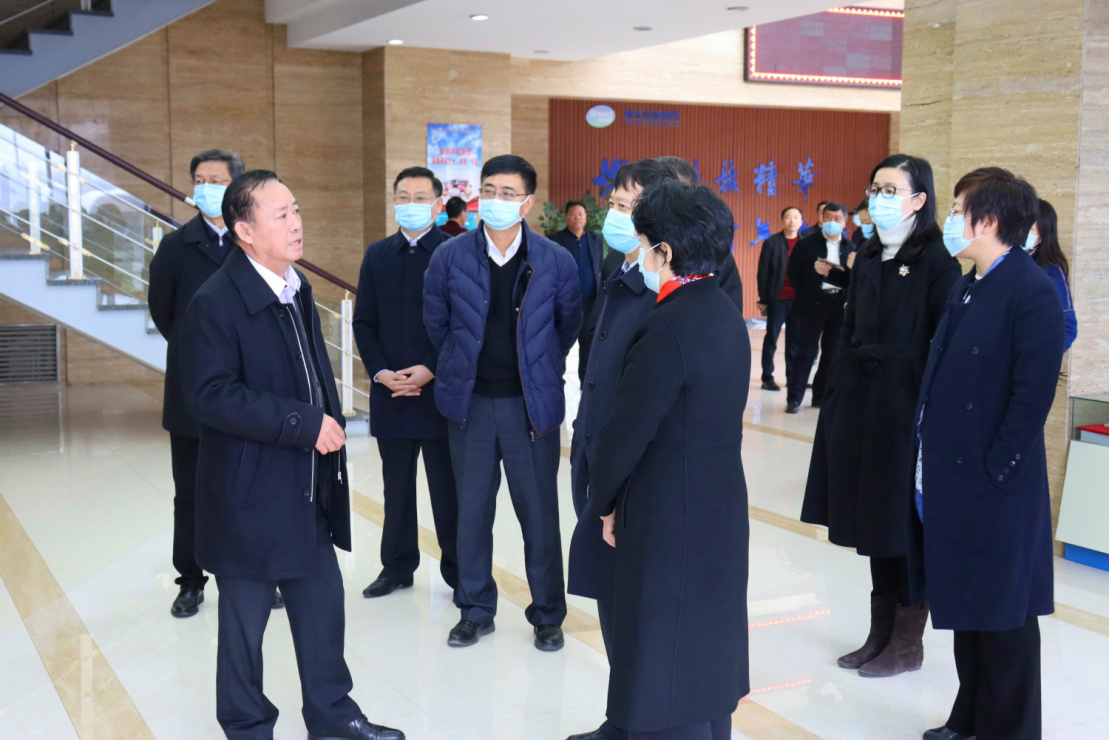 Mayor Sun Hong, Deputy Mayor Xu Hui, Secretary-General of the Municipal Government Lu Ming, Dongfeng County, Dongliao County, Longshan District, and the main leaders of the Economic Development Zone. The Municipal Science and Technology Bureau, Market Supervision Administration, and Drug Administration are responsible People accompany the research.
Scan the QR code to read on your phone
Jilin Province Great Great Pharmaceutical Co. LTD
Liaoyuan Production Base: No. 158 Fortune Road, Liaoyuan Economic Development Zone, Jilin Province
Tel:+86 400-688-0199
Changchun R&D Center: No. 3786 Juye Street, Jingyue Development Zone, Changchun City, Jilin Province
Tel:+86-431-81158731(Marketing center)
Tel:+86-431-81158756(Research and development center)
Beijing Office: Room 901, Building F, Kaixuan City, 170 Beiyuan Road, Chaoyang District, Beijing
Tel:+86-10-58236233
Medication consultation, feedback on medication adverse reaction, and user complaint telephone:400-688-0199
Scan and follow the official official account